As with every August, we celebrate the women of Mzansi from all walks of life. In South Africa, women play a significant role in developing our communities and the country at large, yet their contribution to social change is often overlooked. In this feature, The Learning Trust shines a light on two inspiring young women who have, against all odds, graduated from our alumni organisations, IkamvaYouth and Masinyusane. We share their stories of hope and triumph as they navigate the world on a mission to change it for the better. 
Avuyile Fikayo
Women's Month is about celebrating women who are making a difference in the world. It is also an opportunity for us to stand together and unite in tackling social issues that affect us all.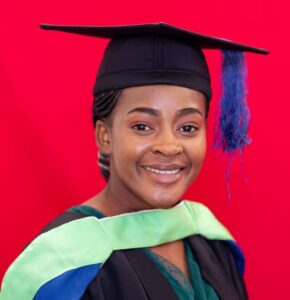 Avuyile Fikayo – the first to graduate in her family – completed her BA Degree with the support of Masinyusane, an After School organisation that uplifts the youth of Gqeberha. She believes the journey has shaped her to be the confident and ambitious woman she is today.
Hers is a story of many triumphs. Raised by a single mother in an informal settlement, Avuyile was determined to achieve her dream of going to university. Today, she is employed by Masinyusane as a Literacy Coach in one of their programmes. Avuyile has gone on to pay it forward by starting her own After School homework club in her community. She truly enjoys the opportunity to brighten the futures of other young people.
"Masinyusane made me see that no matter where you come from, you can rise above all your obstacles and achieve your dreams".
Banothile Khuboni
Women's Day marks a call to action for accelerating gender parity, root for women and celebrate their achievements. What excites me is the bravery that women have and how they take a stand in changing societal norms that look down on women and marginalize them.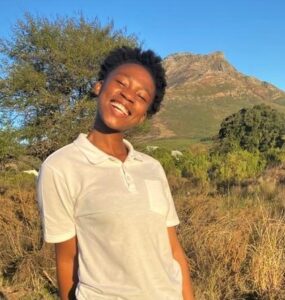 Growing up in a big family, in Umlazi, Banothile Khuboni was determined to work hard and achieve her dreams. Through IkamvaYouth's After School programme, she managed to complete high school and recently graduated with a Bachelor of Geography and Environmental Management. Currently, she excels as a Conservation Officer at Akhanani Alien Clearing and is motivated by the desire to be the change she wants to see.
In an effort to advance her community, Banothile is involved in an inspiring initiative that assists final year students and graduates with CV writing and job applications. She also works with different non-profit organizations in events and programmes that educate and expose learners from marginalized communities to different environmental activities and technology.
We are immensely proud and inspired by Avuyile and Banothile's journeys! We also look forward to coming across similarly courageous stories from the impact of After School programmes in the lives of Mzansi youth.