A focus on the work we do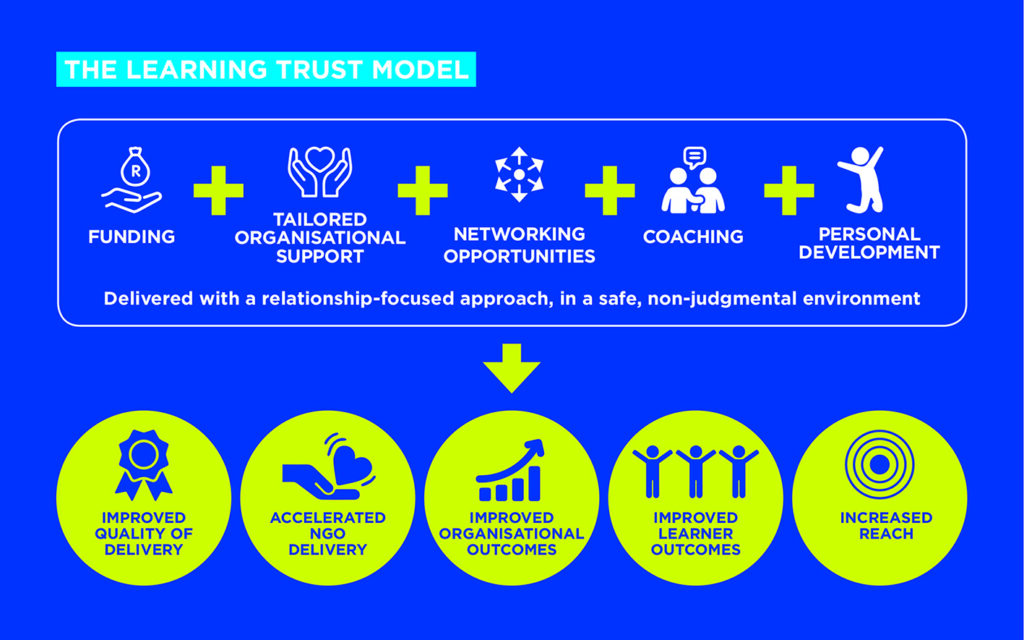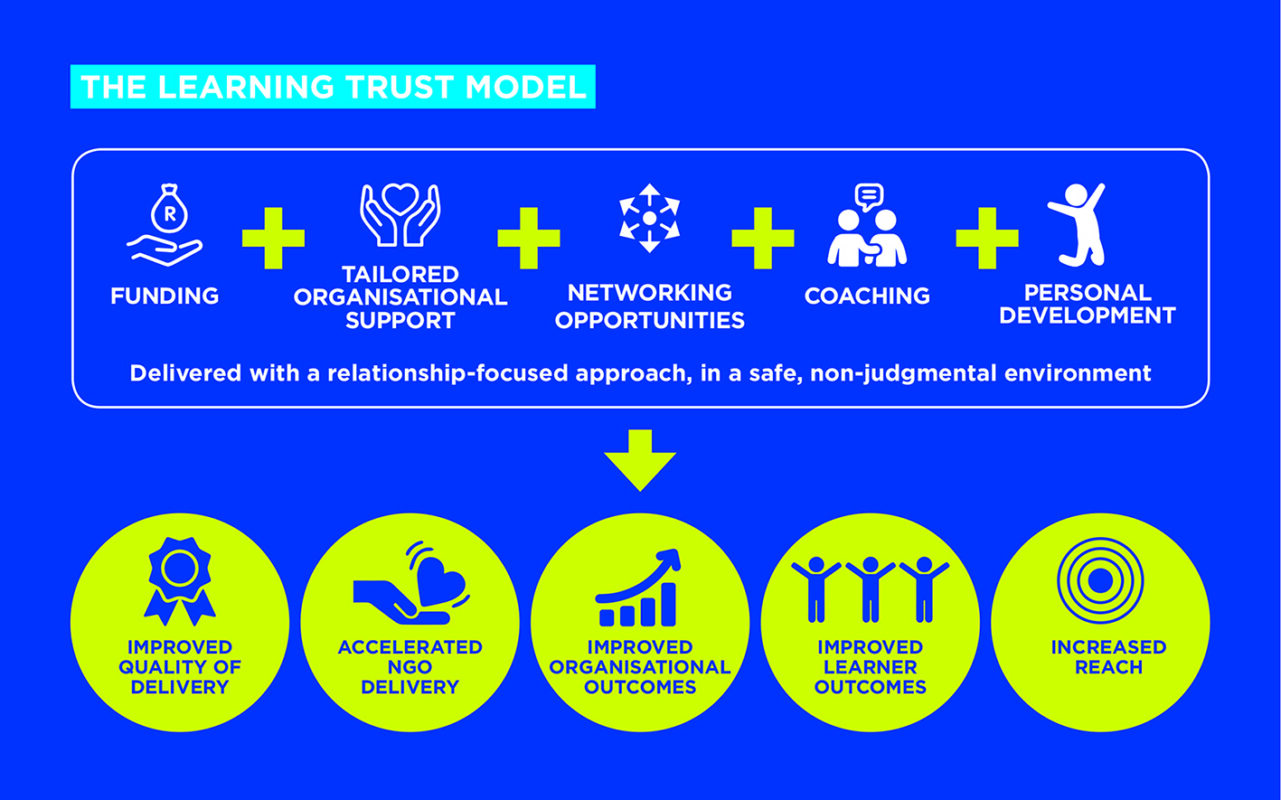 GRANT-MAKING
The Learning Trust actively reaches into communities to seek organisations that demonstrate social entrepreneurship in education. We identify high-potential emerging community-based After School programmes for financial support year-on-year for a period of up to 5 years.
We focus on interventions that are not yet on the radar of larger funders and which operate in previously disadvantaged urban areas. The Learning Trust takes the following into account in selecting a grantee:
Dedication and entrepreneurial leadership
Sound strategy for improving educational outcomes for local children
Clear commitment to deepening and strengthening their organisation
Community based with community buy-in
Potential for long-term sustainability
Commitment and retention of team including potential for effective succession planning
Financial viability, with potential for attracting both donor and strategic government support
Commitment to documentation and record-keeping to support sustainable funding
Limited capacity for fundraising, often evidenced as a limited number of donors
Potential to partner with others in the community to deliver holistic learner support
CAPACITY SUPPORT
Through its own experience and extensive stakeholder consultation in the field, The Learning Trust identifies the most common skills gaps in its grantees to inform its priority areas. In addition to grant support, we deliver capacity development in the form of training seminars, mentorship, one-on-one coaching and materials development support. Our work increases the capacity of our grantees to design, implement and sustain high quality programmes and improve learner outcomes. We create platforms for peer support, networking and opportunities for collaboration amongst like-minded organisations.
TLT seminars focus on enhancing organisational capacity in:
Strategic and operational planning
Good governance
Project management
Budgeting and financial management
Fundraising and donor relations
Evaluation and organisational learning
Sustainability planning
Advocacy
Networking
DONOR COLLABORATION
The Learning Trust is creating a community of donors interested in collaborating to support local, effective and sustained educational interventions that target South Africa's children growing up in conditions of poverty and exclusion.
Funders will gain the following from a partnership with The Learning Trust:
Exposure to a network of strong, vetted grantees, often still below the radar of other funders: A key differentiator of The Learning Trust is our motivation to find small, community-based education focused projects that have strong, effective local impact and are led by inspirational leadership.
Deep level of bespoke, in-house capacity support for all selected grantees.
A relationship-based philosophy of'walkingthe path' with grantees in building strong partnerships.
Constructive and meaningful learning and evaluation of grantees.
A development model that aims to build the capacity of grantees over an extended period.
Financial due diligence before selection.
New and innovative partnership opportunities.
If you are interested in hearing more about our collaborative funding model and partnering with The Learning Trust, please contact us at any time.