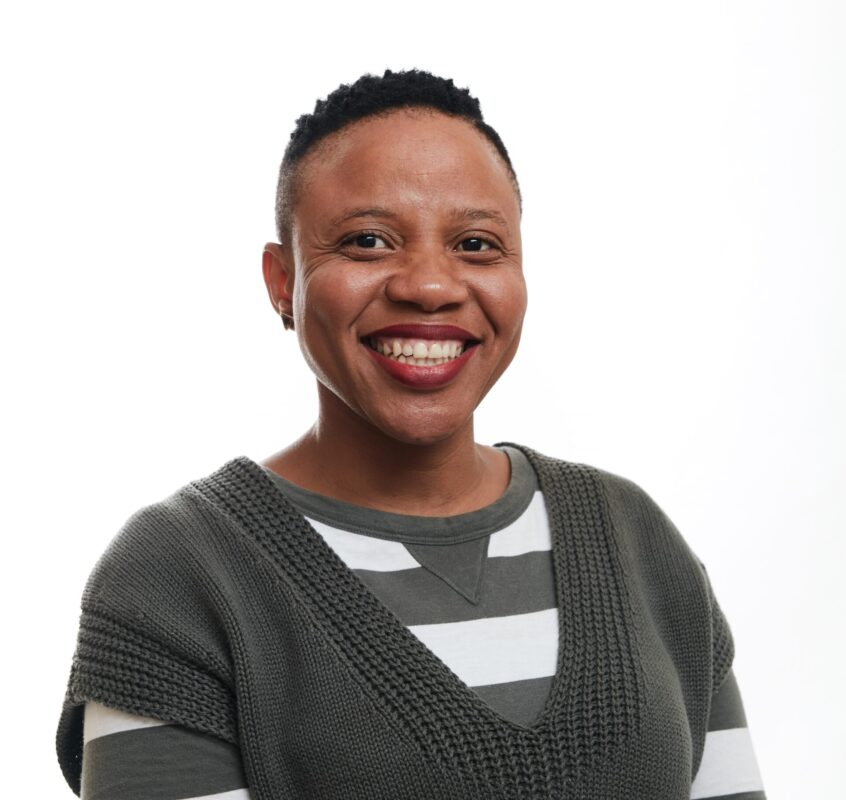 Sibongile Khumalo
Executive Director
Sibongile holds a Master of Science degree and has over 14 years of experience in the non-profit sector, including managing After School programmes, leading organisational operations and heading a youth development organisation. Her responsibilities include overseeing strategy, advocacy and fundraising.
zoe mann
Operations Director
Zoe holds a Bachelor of Honours Degree in International Development and Politics from the University of Leeds, UK. She has worked in the non-profit sector for the past 12 years in four different countries, focusing predominantly on community development and education. In her role, Zoe manages our national grants work.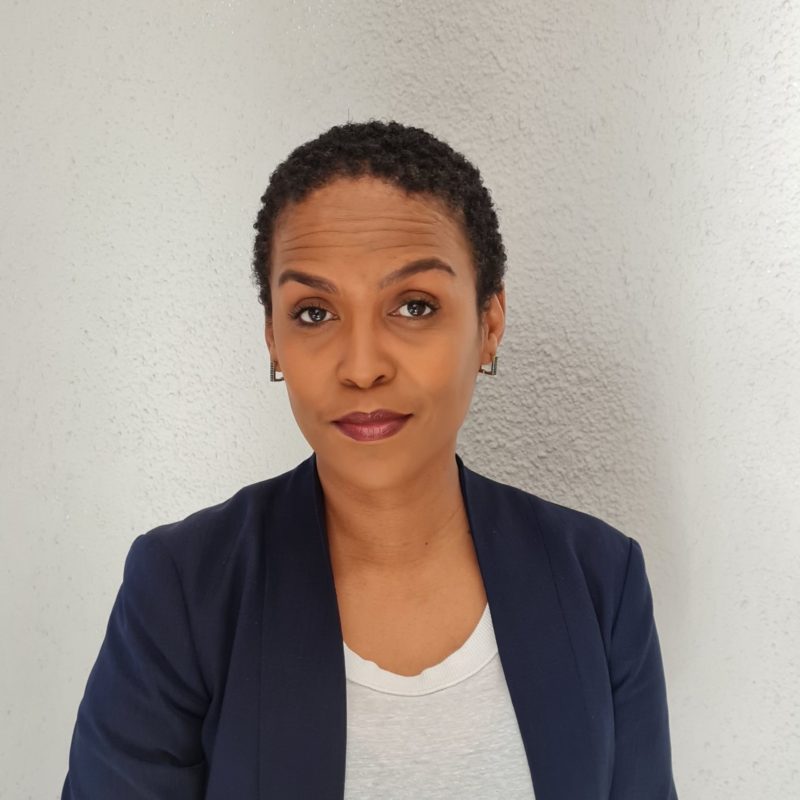 Charlene petersen-voss
Special Projects Manager
Charlene holds a bachelor's degree in Social Sciences with 13 years' experience managing projects in the non-profit sector, 7 focussing on education programmes. In her role, she manages TLT's special projects. My interest lies in education reform, exploring models that seek to improve learning outcomes for all children.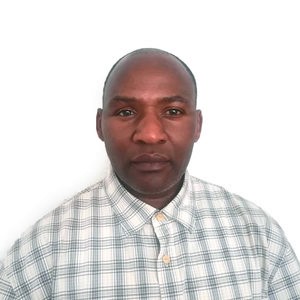 gabriel boka
Finance Officer
Gabriel has a Business Administration degree, a Diploma in Accounting, and another in Credit Management. He has worked in the public sector as an accountant and auditor for over 15 years. Gabriel's work focuses on financial accounting and management for The Learning Trust and other non-profits.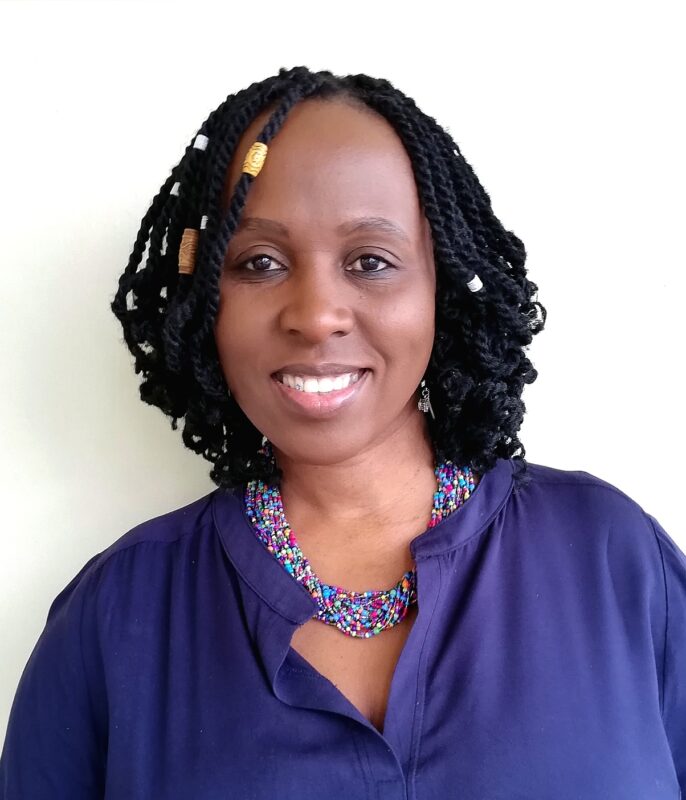 Monica Canca
Programme Officer
Monica holds a BA Degree and over 17 years' of experience, including Directing an NPO. Her experience has offered her a broad understanding of the complexities of community development work. Monica is based in Makhanda, where she is responsible for supporting grantees and deepening our strategic work in the broader Eastern Cape.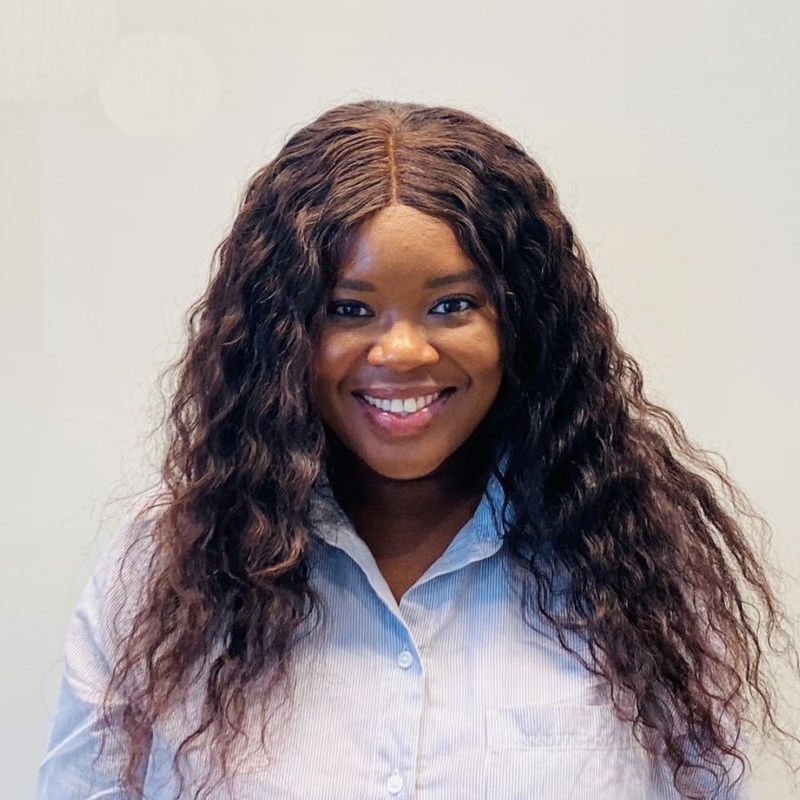 Ongeziwe Nxokwana
Programme Officer
Ongeziwe holds a BA Honours in Development Studies with over six years' in the NPO Sector. She is passionate about Education and Youth Development. Her experience in the sector includes Project Management, facilitation and training. Ongeziwe is responsible for supporting grantees in Gauteng.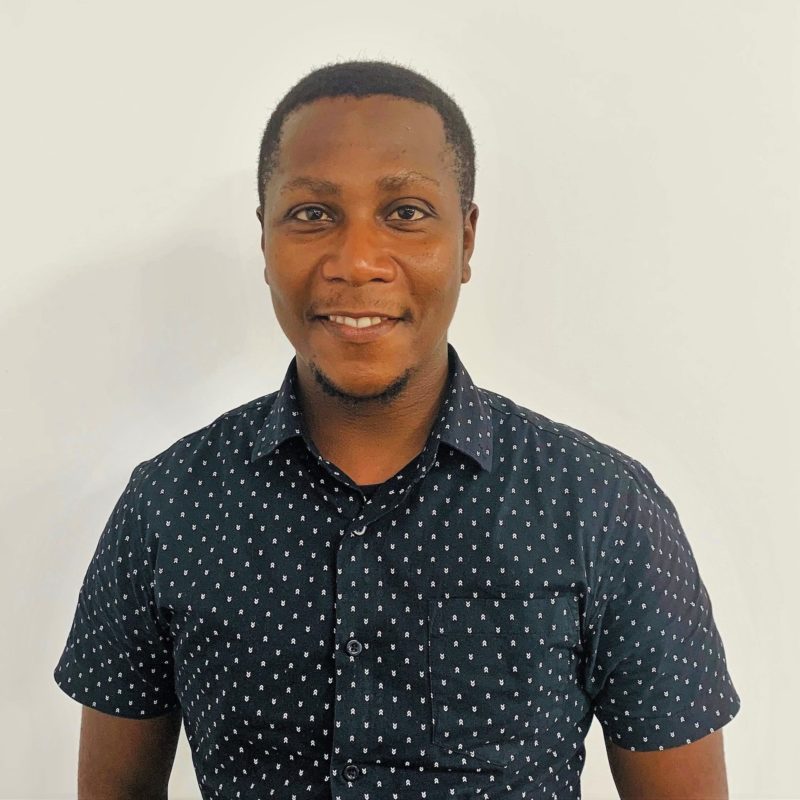 MALIBONGWE NKUNKUMA
Programme Officer
Malibongwe holds an Honours Degree from the University of Cape Town with over 4 years' experience in the NGO sector. He is passionate about bottom-up approaches to community development. His experience in the sector includes working in fundraising, grant-making, stakeholder engagement and mobilization.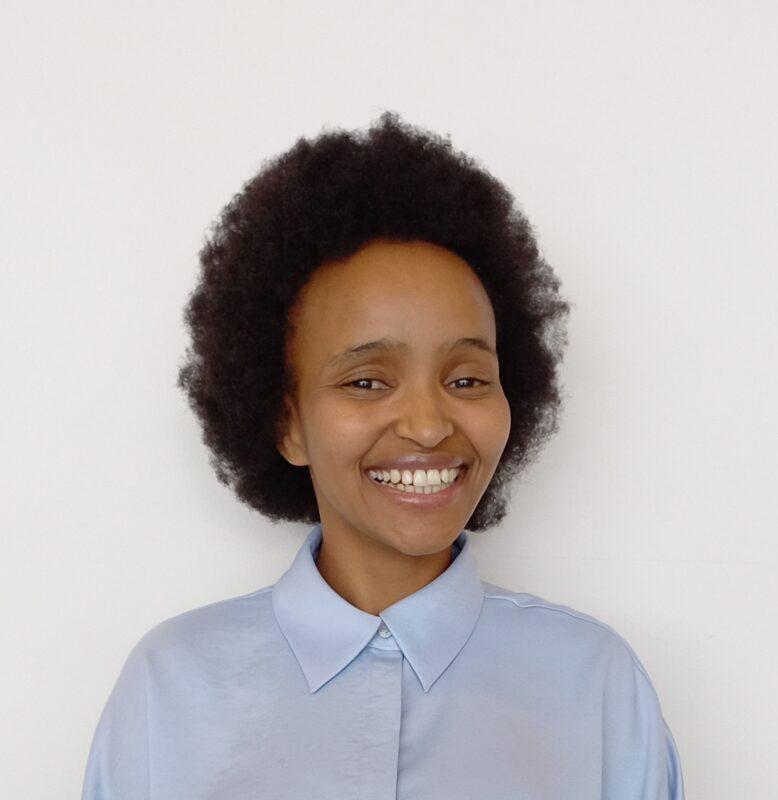 asiphe Mishiyi
Grants Coordinator
Asiphe holds a BCom Law degree. She has over 10 years of experience volunteering and working in the education and community development space. Part of her experience includes bursary administration, youth mentorship, facilitation, and events coordination. She is passionate about enabling others to contribute to a better society.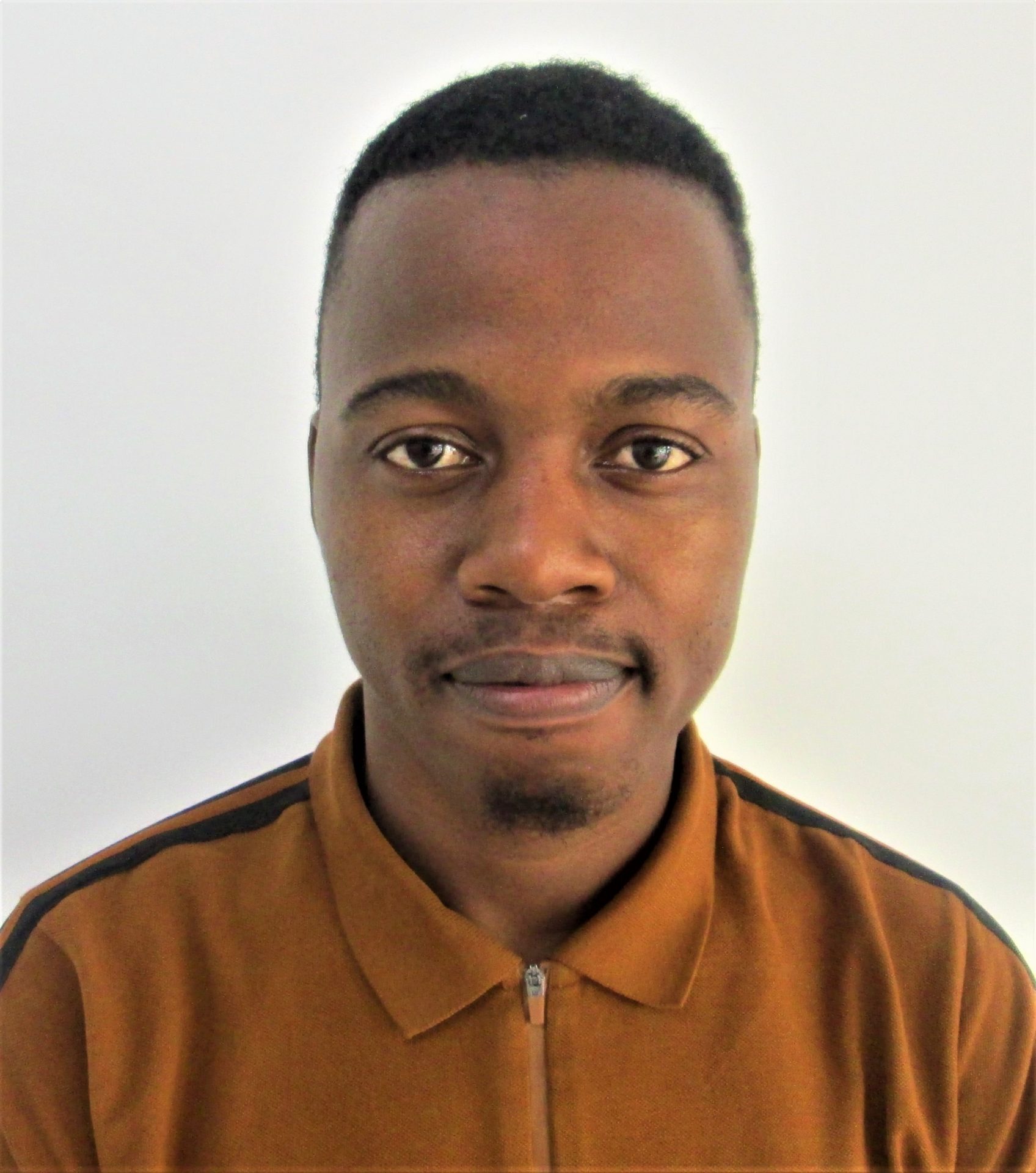 Kumbirai Madziwa
Monitoring, Evaluation & Learning Officer
Kumbirai is a research, data, and statistical specialist. He holds 6 years' of experience in project framework, methodology design and statistical analysis as a Demographer. His current role involves delivering data analysis, coordination and MEL support services in line with TLT's core work and special projects.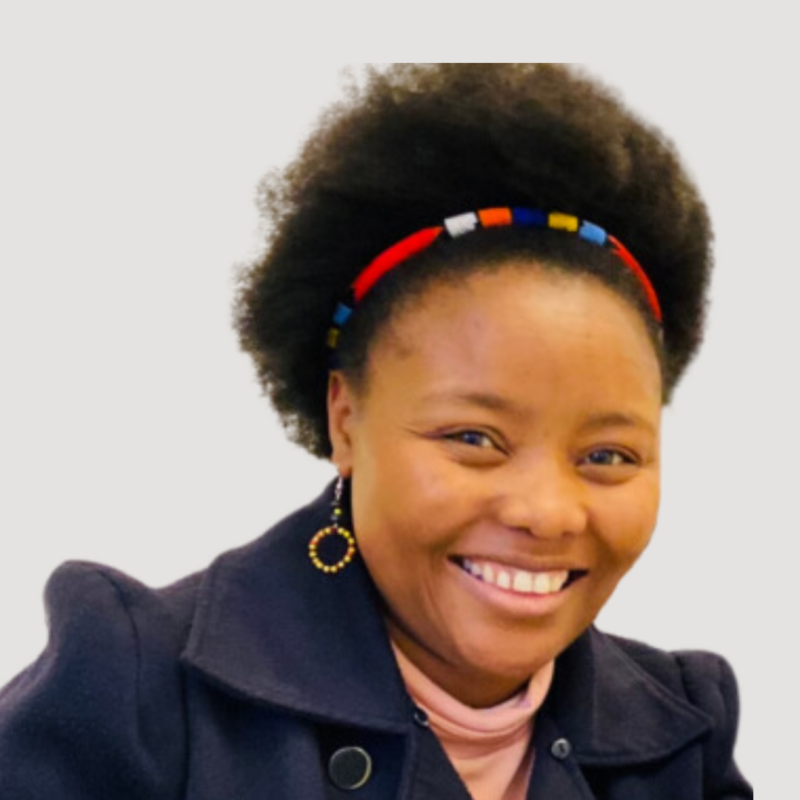 CINDY MKAZA-SIBOTO
Special Projects Coordinator
Cindy holds a BA in Theatre and Performance and a Bachelor of Social Science Honours, with a specialisation in African Studies. She has over 14 years' experience of working in the non-profit sector in education, arts, and community development. In her role, Cindy leads and implements The Learning Trust's sector-building strategy and emerging special projects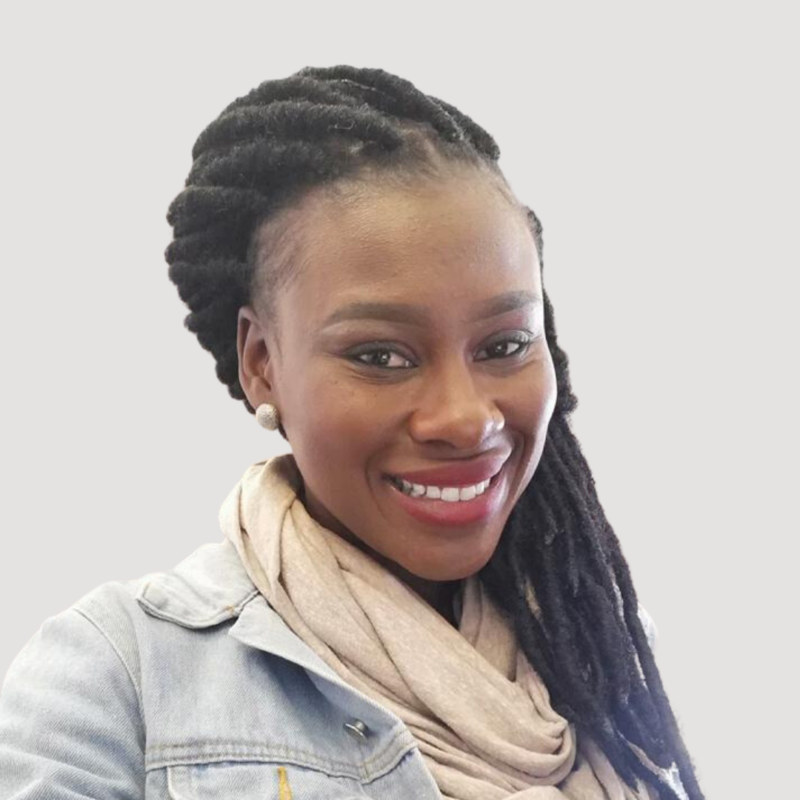 Tirelo Makwela
Communications & Advocacy Officer
Tirelo holds a Bachelor of Arts Honours in Integrated Organisational Communications. She started her career in development as a Volunteer Peer Mentor facilitating Sexual and Reproductive Health and Rights (SRHR) programs to adolescent children from Alexandra. Since then, she has worked in communication for development for different national and international civil society organisations.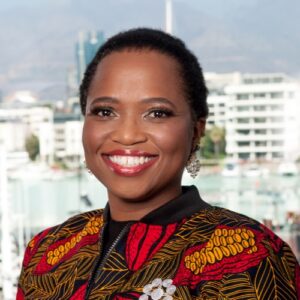 sixolile mabombo
Board Chair
Sixolile is the Director of Finance & Operations at Africa Resource Centre, with 15 years of experience in financial services, having worked at Deloitte and Absa WIMI. She has also applied her skills to long term impact projects focused on improving the quality of learning outcomes. This includes programmes such as the Data Driven Districts Dashboard and Gradesmatch.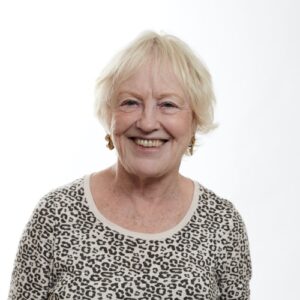 Christine V. Downton
Founder
Christine is the founding donor and brings considerable skills and experience in academia, central banking, asset management and philanthropy, in an international career over 40 years. Christine has also served on many public and private boards including the Board of Governors of the London School of Economics, The Atlantic Philanthropies and the Drug Policy Alliance and various financial service company and regulatory Boards.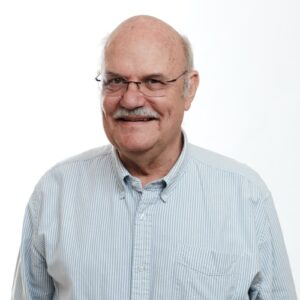 Allan Taylor
Trustee
Allan is an education and organisational specialist in South Africa and provides continuous guidance and advice on each stage of The Learning Trust's development. He has over 20 years' experience advising senior South African government education officials, and leading Foundations, Trusts and NGOs on education issues. He previously served as CEO to the DG Murray Trust, a leading large education donor.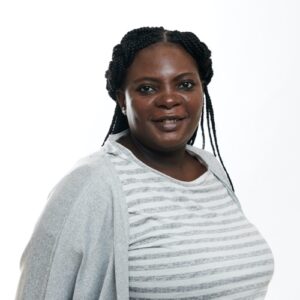 Siphelele Chirwa
Trustee
Siphelele is an Executive Leader at EduCo Africa, a youth development organisation that supports young people to live their full potential, with a specific focus on social and environmental wellbeing. An inspired community activist, Siphelele has a deep belief in and love for people. She is a graduate of the Activate! leadership programme and now sits on their board.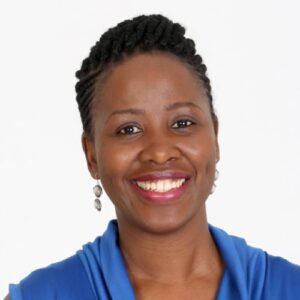 Bongiwe Mlangeni
Trustee
Bongiwe is the CEO of the Social Justice Initiative (SJI) – a South African non-profit organisation that facilitates funding for social justice organisations. Before joining the SJI, Bongi served as communications director at the Graça Machel Trust and was the founding deputy director of Corruption Watch. Bongi holds a Masters of Management degree from the Wits School of Governance.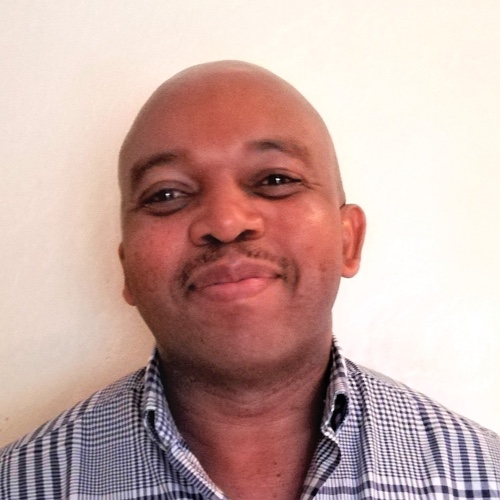 Zola Madikizela
Trustee
Zola spend over 14 years with The Atlantic Philanthropies, heading the Population Health Programme. He holds a Master of Science in Population Studies. Zola serves on a number of committees and boards, including the Ministerial Advisory Committee on Primary Health Care Revitalisation and the Ministerial Steering Committee on Executive Leadership Training in Health.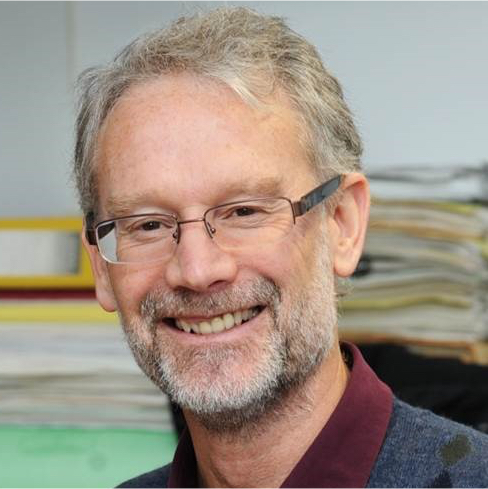 Murray Leibbrandt
Trustee
Murray is the National Research Foundation Chair in Poverty and Inequality Research, and the Director of the Southern Africa Labour and Development Research Unit at the University of Cape Town. His research focuses on South Africa's poverty, inequality and labour market dynamics. He has served on government commissions on the labour market and the Basic Income Grant.
Get in Touch. Get Involved.