Lights On! Campaign in SA
Once again, we joined forces with the Youth and After School Programme Office (Western Cape) and Community Chest of the Western Cape to drive the second Lights On After School campaign in South Africa, which culminated in 28th October celebrations. The theme for Lights On Afterschool 2021 was #HelpKidsRecover and it drew the attention of nearly 1,200 digital participants in South Africa alone.
The goal of the campaign is to increase awareness of the sector and its impact on learner outcomes and broader education as a whole.  This year, Lights On celebrations will be on Thursday, the 20th of October. We can't wait for you to join us again!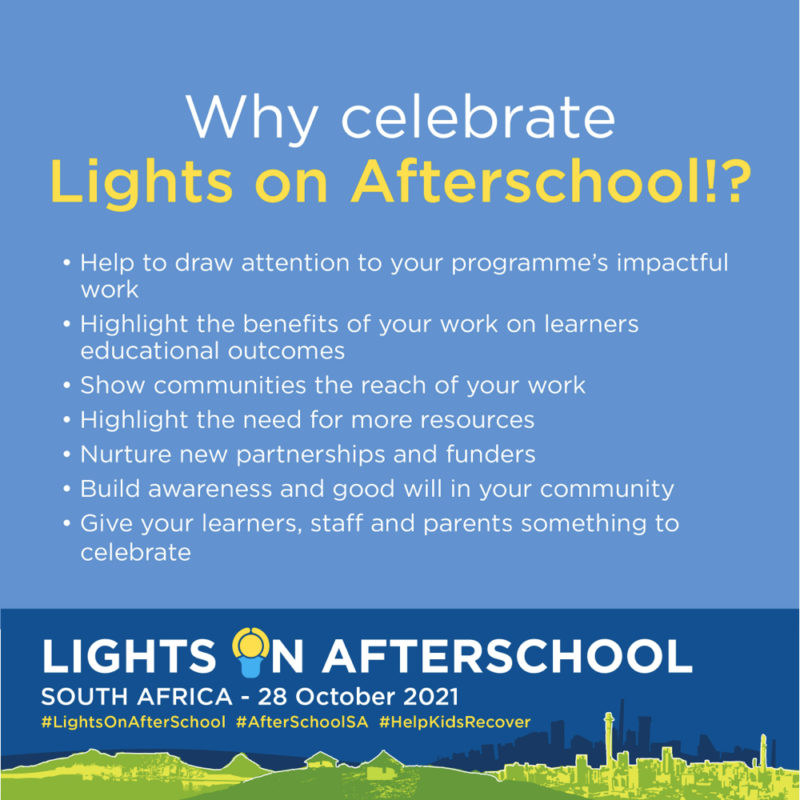 Meet our 2021 Ambassadors and Champions!
What is the Lights On Afterschool Campaign?
Launched by the Afterschool Alliance (U.S.) in October 2000, Lights On Afterschool! is an annual campaign that brings awareness to the importance of After School Programmes (ASPs), drawing attention to the many ways that these programmes support learners by offering them opportunities to learn new things and unlock their potential. The effort generates media coverage across the country each year. The events send a powerful message that millions more kids need quality afterschool programs.
How do you get involved?
Visit the Resource Hub (updated yearly), view the folder associated with your stakeholder grouping and explore the resources and activities suited to your needs. All we ask is that you share all your activities on social media with #LightsOnAfterSchool #AfterSchoolSA and #HelpKidsRecover. 
Scroll through the gallery on the right to see how other organisations get involved in #LightsOnAfterSchool.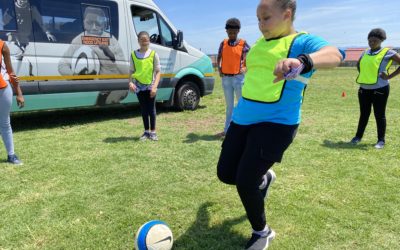 Our Eastern Cape grantee, United through Sport, was featured in Algoa FM's weekly segment, Algoa Cares. This was our effort to put a spotlight on the work of After School programmes across the country in order to celebrate the Lights On movement. [button...