Lights On SA Campaign 2023
Lights On After School is back, and we've teamed up with the Youth and After School Programme Office (Western Cape) and Community Chest of the Western Cape to drive this year's campaign in South Africa.
The theme for 2023 'Rally for After School Programmes,' is set to shine a spotlight on the remarkable impact ASPs have on transforming communities across South Africa.
As we approach October 26, 2023, we invite you to embark on this journey with us and share your campaign activities. Remember to use the hashtags #LightsOnAfterSchool and #AfterSchoolSA in all your social media posts to showcase your outstanding programmes.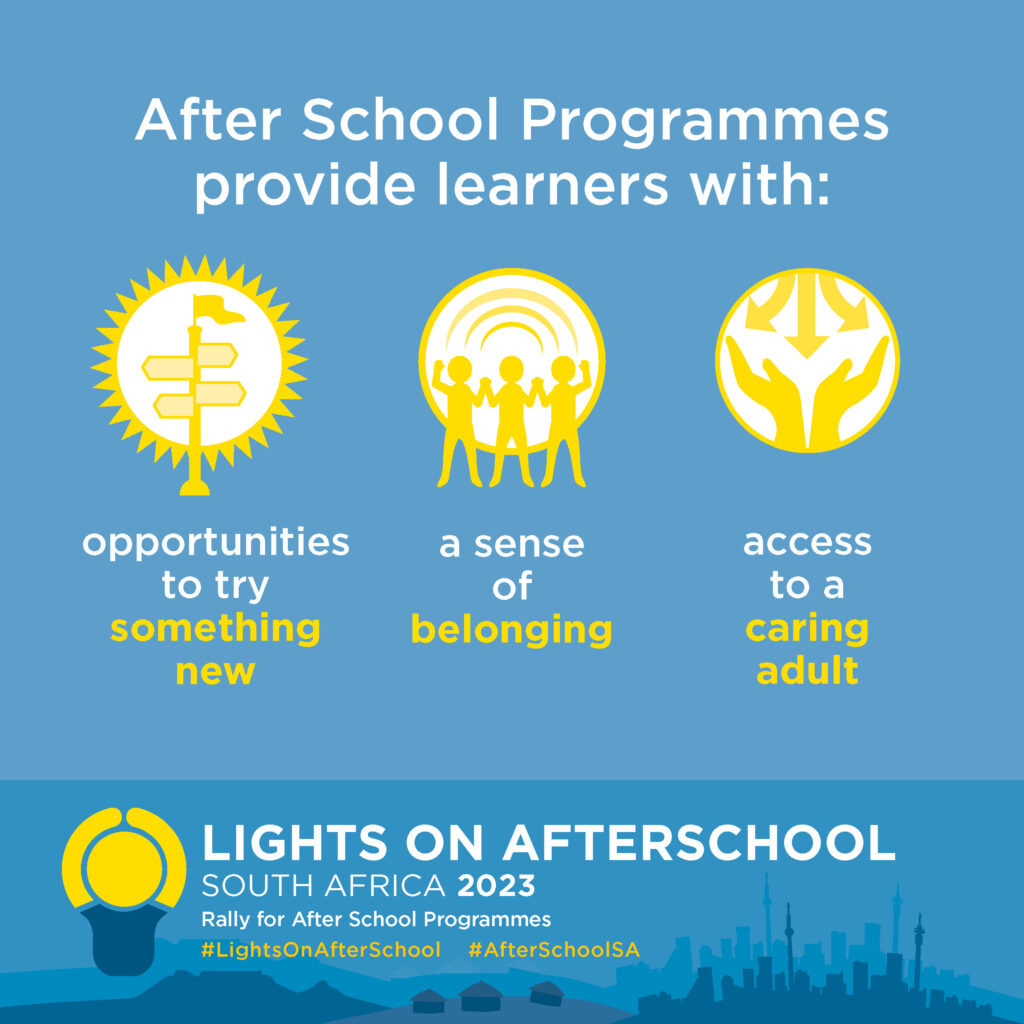 What is Lights On After School?
Launched by the Afterschool Alliance (U.S.) in October 2000, Lights On Afterschool! is an annual campaign that brings awareness to the importance of After School Programmes (ASPs), drawing attention to the many ways that these programmes support learners by offering them opportunities to learn new things and unlock their potential.
The effort generates media coverage across the country each year. The events send a powerful message that millions more kids need quality After School Programmes.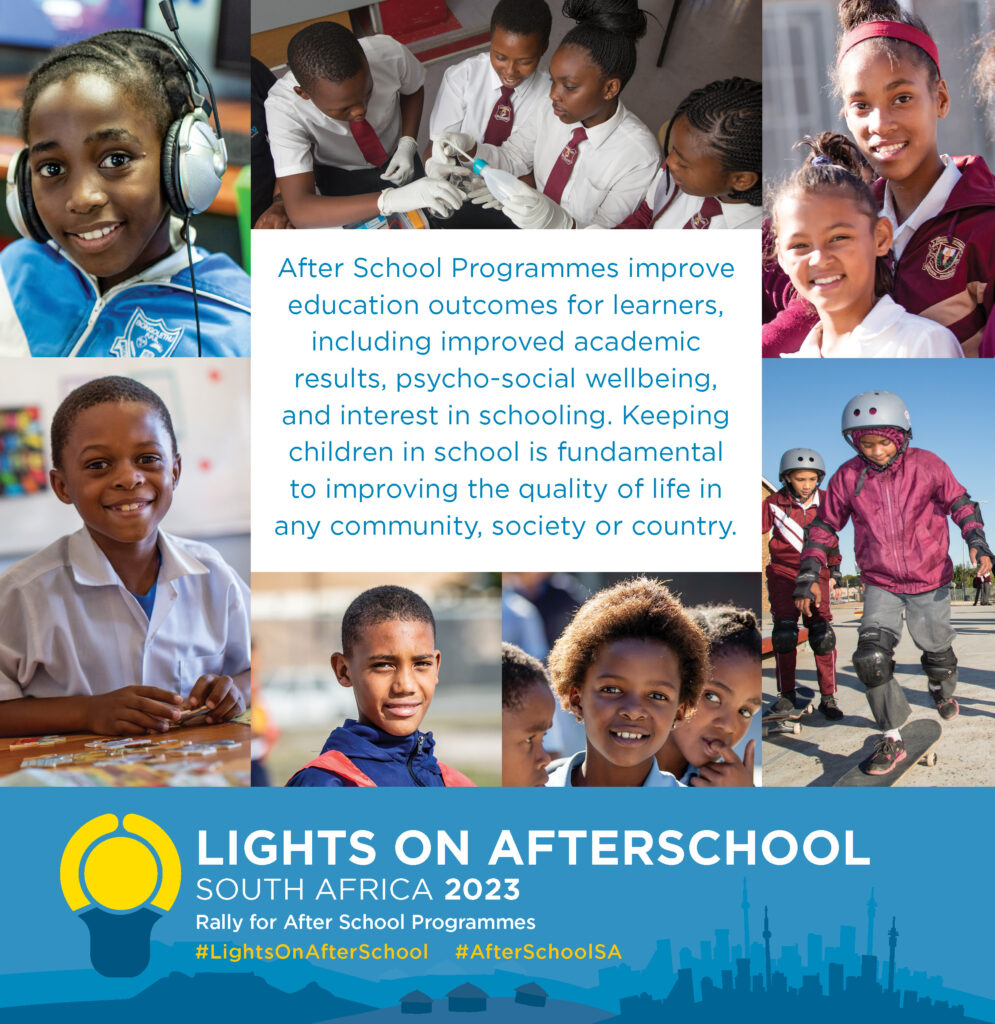 How do you get involved?
Visit the Resource Hub (updated yearly), and explore the resources and activities suited to your needs. All we ask is that you share all your activities on social media with #LightsOnAfterSchool #AfterSchoolSA .
Scroll through the gallery on the right to see how other organisations get involved in #LightsOnAfterSchool.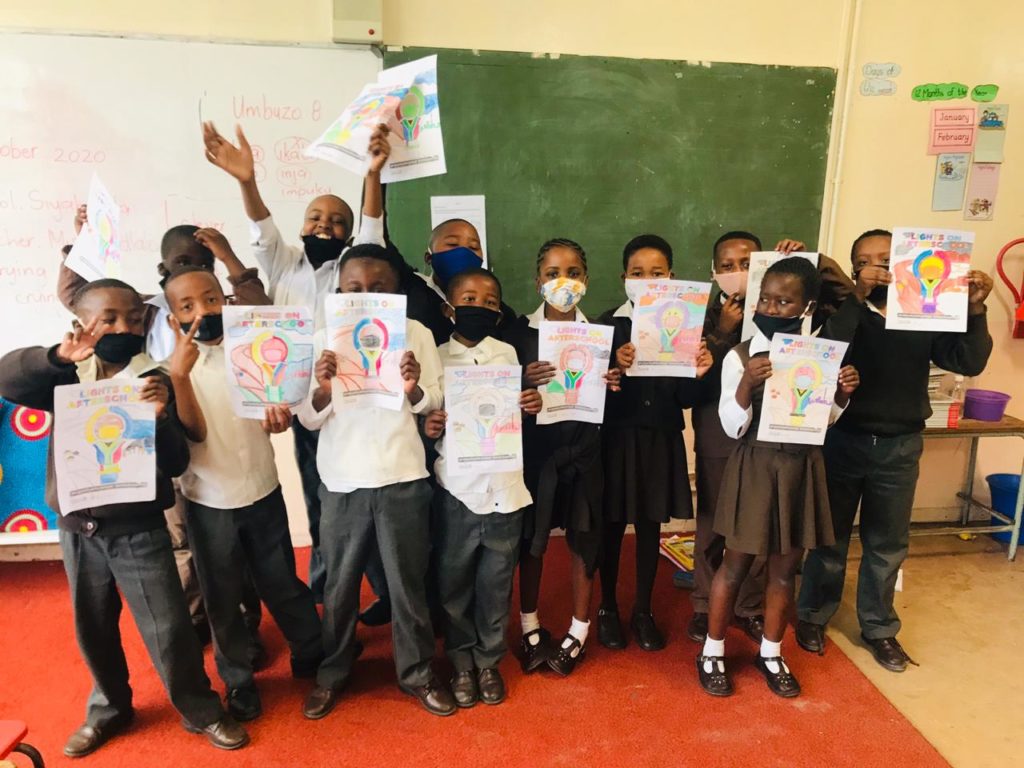 Lights On 2021 Ambassadors and Champions!