QUARTERLY NEWSLETTER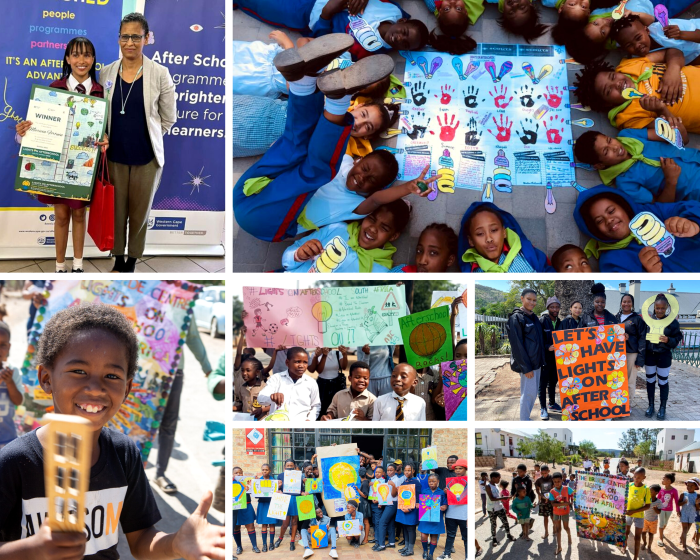 Lights On campaign takes over October!
In October we celebrated the annual #LightsOnAfterschool campaign for the third time in South Africa. The global initiative which began in the U.S. aims to help raise awareness of the importance of After School Programmes (ASPs) and their tremendous impact on children's lives.
This year's Lights On theme focused on mental well-being and academic catch-up. We saw hundreds of After School advocates, communities, and practitioners campaigning (online and physically) to bring awareness to the value of ASPs.
This year, we also ran a Lights On poster competition, encouraging learners to create personal artwork that demonstrates the benefit of participating in ASPs. With more than 70 submissions from across the country, Maricia Fortuin, a grade 8 learner at Elsies River High School, was selected as the winner of the first prize. Maricia received a goodie bag, R10 000 for her ASP "Going for Gold", offered by the Equilibrium Centre, and a mini-library donation of 10 000 books for her school.
Lights On also caught the attention of the media once again, with multiple radio interviews and print publications acknowledging the ways ASPs help support and combat mental health issues for learners. We encourage you all to continue using the Lights On hashtags whenever you share photos from your programmes to help us keep the spotlight on the amazing work you do in your communities. Next year's Lights On celebrations will be on Thursday, the 19th of October. We can't wait for you to join us again!
LITASA conference rethinks literacy in the digital age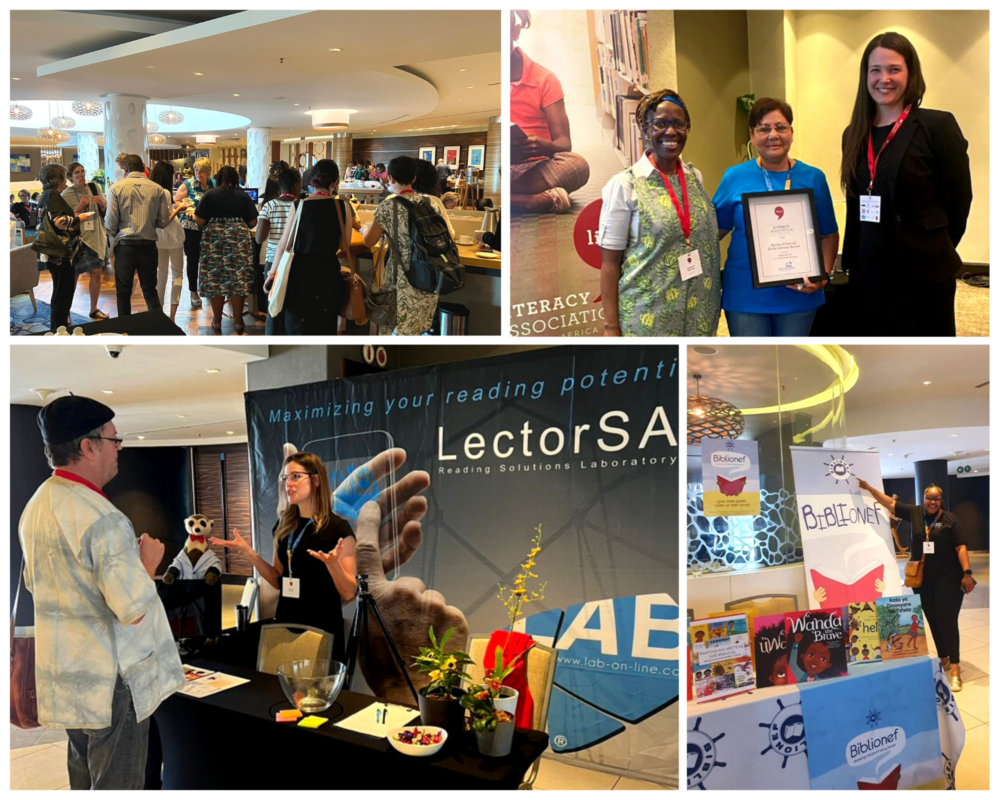 This past quarter, the Literacy Association of South Africa (LITASA) held their annual conference under the theme "Rethinking literacy and pedagogic agency in the 4IR".
The three-day event asked those working in the education sector to consider the future of literacy education in a world increasingly located in technology, data and the knowledge economy. How can those working in literacy instruction be supported to shift from traditional approaches to methods that will meet the needs of the future?
Learners currently use mobile devices in the classroom in a variety of ways, from checking homework assignments to taking tests and collaborating in group projects. By incorporating these tools into the curriculum and providing learners with the necessary tools for success, we can prepare them for the digital future. Beyond this, the conference highlighted the potential negative effects of these technologies on learner achievement and well-being. Superficial learning and the erosion of critical thinking are often identified as potential concerns.
The conference also interrogated the notion of a pedagogical agent: an Artificial Intelligence simulation of a teacher that can take the place of a real-life teacher. The concept of a pedagogical agent is controversial among educators because it is still in the early stages of development. Until then, it is important that we continually innovate the ways in which we engage learners to not only advance their reading ability but indeed to fall in love with reading. Check out how several nonprofits are doing just that in our In case you missed it section below.
TLT creates collective learning spaces

In July we held the first Grantee Learning Circle (GLC) that brought together 27 current grantees for reflection, practice-sharing, and networking activities. The virtual event was an opportunity for us to reflect with our partners and on our own capacity building work.
A key take-away was how important it is to create a culture that supports asking for help and learning together. The GLC conversation was a great reminder to centre the learning aspect of our work by ensuring that there is open, two-way communication and a flexible environment that supports our partners' visions and inevitable setbacks. Above all, there was a palpable sense of connection and collaboration amongst After School leaders as contact and programme details were exchanged.
The event provided us with food for thought to shape upcoming Communities of Practice (CoPs), professional development activities and one-on-one support. We look forward to continuing the journey of learning with you all.
Jungle Theatre brings history back to life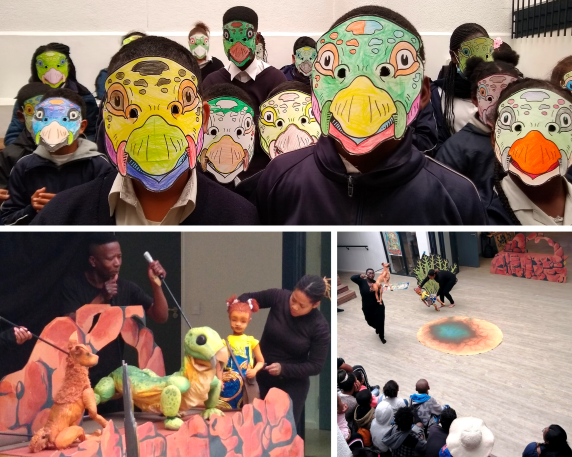 On Heritage Day, our alumnus grantee – Jungle Theatre Company (JTC) – staged a performance at Iziko Museum to an audience of approximately 120 children and parents. The play, Thandi Finds a Fossil, is the first installment in their Puppet Planet series, which was established in 2020 to showcase South Africa's rich cultures.
In the story, a 9-year-old girl named Thandi and her magical dog, Oogies, travel back in time. On their fantastic adventures they meet animals from the past and learn how South Africa has changed over time. Teaching history is an important part of a child's early development to propel inquisitiveness and a sense of identity. For arts-based ASPs like Jungle Theatre, there is no better way to do this than through storytelling, which makes learning fun and sparks children's imagination.
JTC has also developed an interactive post-show workshop where the children learn to sing the songs from the show and act out some of the characters. You can access the educational materials and artwork from the show, as well as watch the full show online.
Reach out to Miranda at JTC to find out what's next for their Puppet Planet series: .
AMP hosts first music masterclass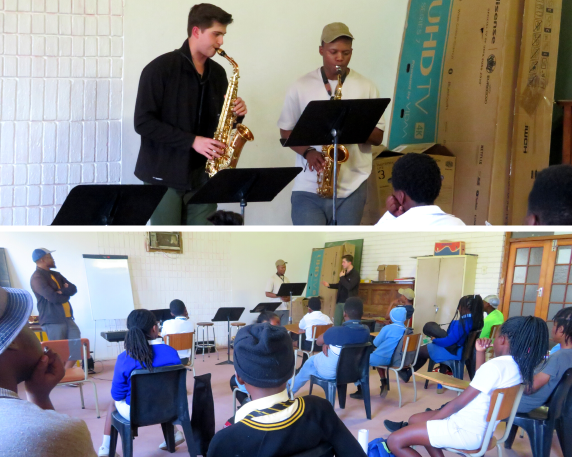 Saxophonist and 3rd year Music student, Matthew Perry from Nelson Mandela University (NMU) recently gave a masterclass to learners at Access Music Project.
Attended by learners and supporters alike, the masterclass featured an incredible performance by AMP learner, Olwethu Bruintjies, who used this opportunity to prepare for his university audition under Matthew's guidance.
The idea emerged when Matthew, who specialises in Classical Saxophone, was invited to take part in a performance tour with other young musicians. He immediately established a comfortable rapport with Olwethu, giving him simple tips to elevate his skills. "The masterclass was eye-opening," smiled Olwethu, "it changed how I think about practicing and how I approach playing the saxophone. It taught me how to embrace the music within me and not just follow the rules but to find my own musicality and style of interpreting the music." It is clear that these sessions are critical in boosting learning and inspiring learners in their musical journeys.
BEAR Foundation stimulates youth dialogue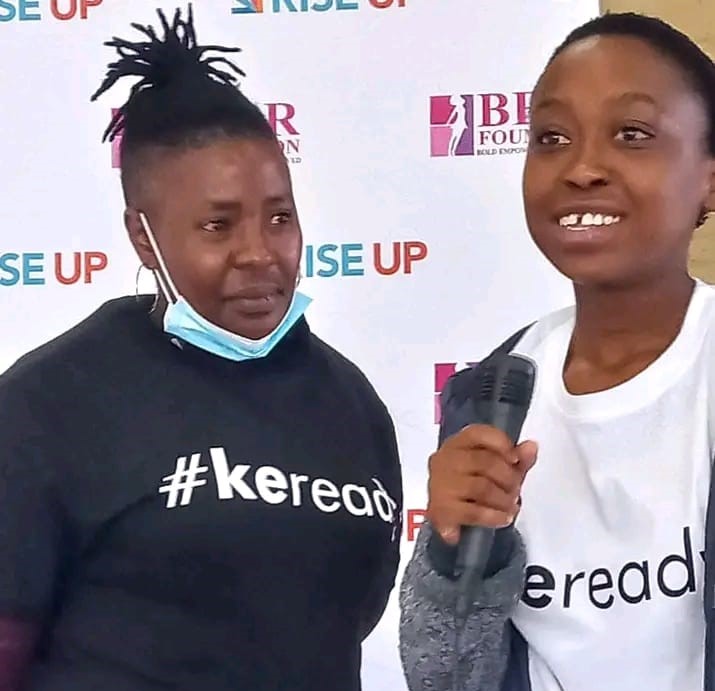 Learners from the BEAR Foundation, a TLT grantee, attended a Youth Dialogue organised by KeReady2Flex at the Leap Science and Maths School hall in Diepsloot. KeReady2Flex aims to drive stimulating conversations amongst young people about their experience of COVID-19.
While the pandemic might seem like a distant memory for some, learners still live in fear and uncertainty stemming from that tumultuous time. In the past two years alone, learners have dealt with grief, loss of family income, educational setbacks, and doubt regarding their future.
BEAR Foundation's Holiday Programme focuses on involving young people in conversations about the impact of COVID-19 on the youth and the importance of getting vaccinated. The conversation allowed them to openly share their views on changes to their day-to-day lives due to widespread school closures and rotational timetabling arrangements. Practitioners and leaders present also cleared uncertainties related to the vaccine and offered them words of encouragement.
In Case you missed it…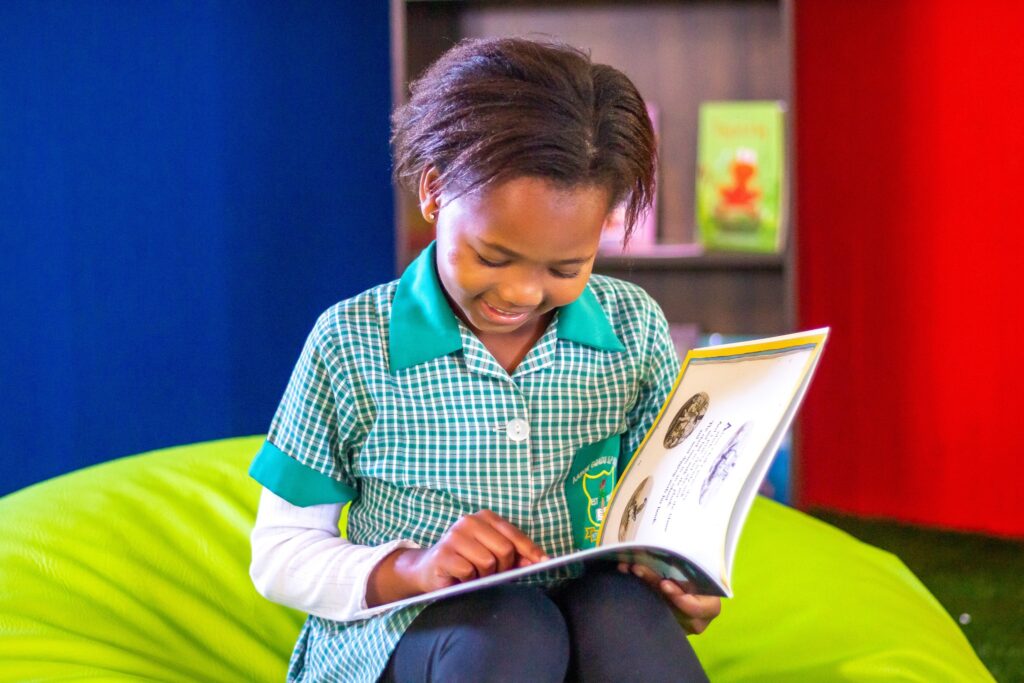 September was International Literacy Month. Although "reading for meaning" may seem like a distant reality for many, several organisations in the After School sector have been running ongoing interventions to meet children where they are and recover lost learning time that resulted from the pandemic. Check our blog feature to learn more about activities during this important month, and discover some of the interventions offered by Funda Wande, the Zero Dropout Campaign and Masinyusane. TLT also joined Funda Wande, Numeric, Bookery, Nal'ibali Trust and Wordworks for an International Literacy Day panel talk by UNESCO.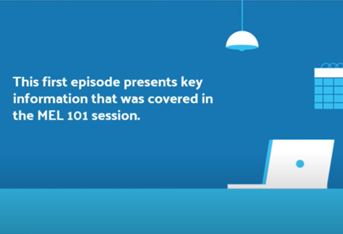 The Learning Trust is running a 6-part MEL training series aimed at equipping beginner-intermediate practitioners with an overarching practical understanding of the essential elements comprising a Monitoring, Evaluation & Learning (MEL) system. Watch the first episode on our YouTube channel to recap on the lessons learnt. This is a 10-min animated video that offers a short recollection of the key insights from MEL 101.
After School Highlights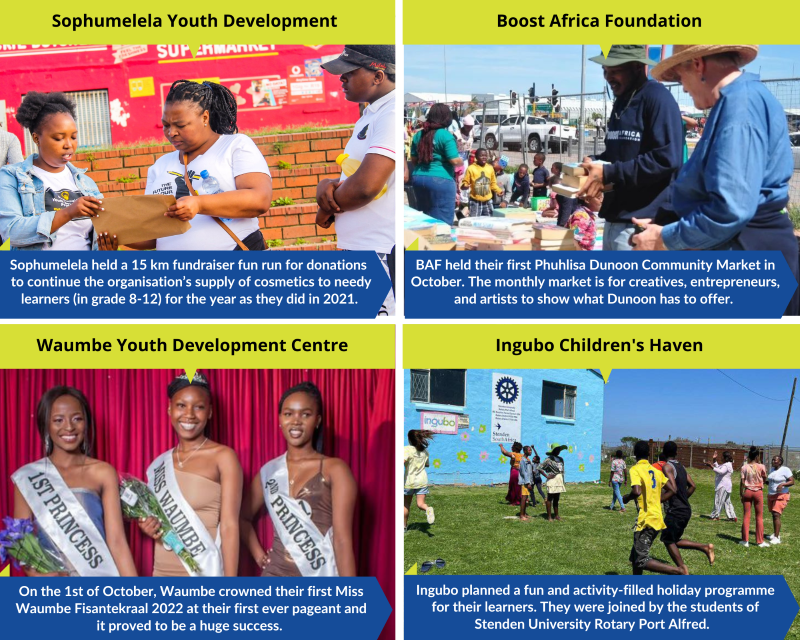 TLT Updates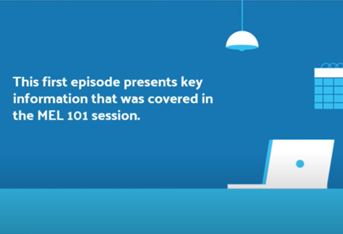 We have exceeded our employment target!
As of October, the After School Catch-up Coalition has recruited over 3700 unemployed people for skill-building opportunities through the Social Employment Fund (SEF). In partnership with the Industrial Development Corporation (IDC), TLT and its ASP partners aim to increase human capacity in the After School sector by hiring and training After School Assistants (ASA) to work cross 38 organisations, and counting. Implementing partners on the project engage learners across a diversity of offerings, including literacy and numeracy support, subject-specific remediation, arts and culture programmes, sports and recreation activities, and life-skills/ psychosocial support programmes.
Our Cape Town team is back to the office
After working remotely for over 2-years, the Cape Town-based TLT team has made its official return to our WeWork offices at the Strand, in Cape Town. This follows the Gauteng team's first return to our head offices at WeWork in Rosebank in July. The Cape Town team looks forward to hosting our partners for in-person events to close out the year. Please continue to reach out to us via email or send us an enquiry on .
UPCOMING EVENTS