The Covid-19 pandemic has had far-reaching consequences and the future of education faces some of the most complex challenges to date.
Our Op-Ed published on the Daily Maverick covers many of these complexities including the importance of a coordinated distribution of learning materials and the development of our Treasure Box collaboration with our partners.
However, recognising the urgency of community needs saw The Learning Trust and its grantees pivot to use their collective resources and additional emergency funding to aid in food relief.
Through our funding network, The Learning Trust was recommended to The Maitri Trust, a Scotland-based funder that supports Education and Training work in South Africa, Mexico and India.
As part of their response to the Covid-19 pandemic, they allocated resources to emergency relief in the form of food, PPE, family support and other necessities. The funding provision was a special circumstance, and a deviation from their core objective to improve the quality of education in their focus countries.
We received a significant portion of this funding to conduit, specifically for food relief, to communities within which our grantees operate.
"While we know that there have been massive gaps in learning during this time, Maslow's Hierarchy also dictates that the basic needs for all of us are physiological, with food security being primary, and must be met before the need for the kind of self-actualisation that is a biproduct of education.
"It was therefore important that The Learning Trust respond sensibly to what community priorities are, in addition to continuing learning at home.
"The Maitri Trust has therefore been a significant partner in ensuring that the primary needs of our learner constituents, along with their families, are met." – Sibongile Khumalo, Executive Director, The Learning Trust.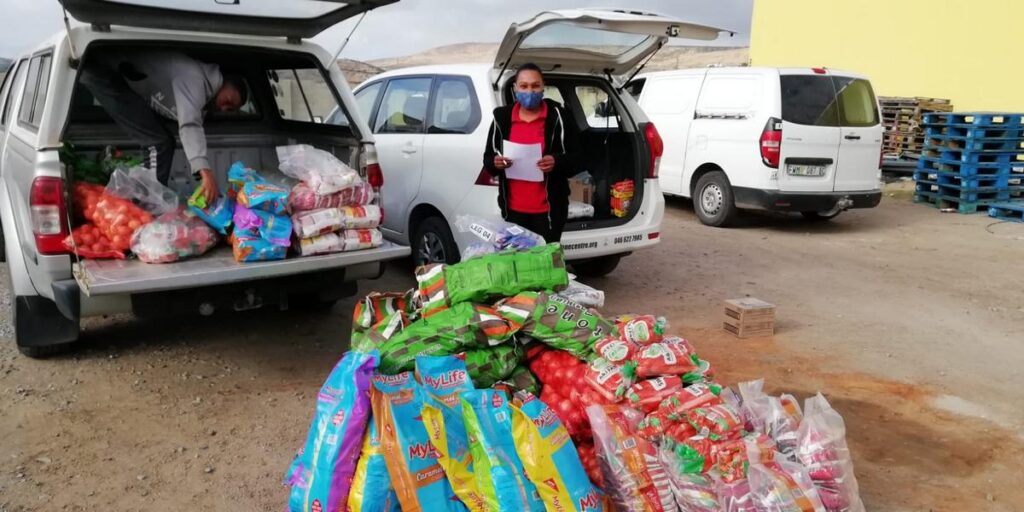 To date the food parcels distributed by our grantees is estimated to have reached approximately 25,000 individuals, with a portion of the funding also used to produce and distribute more treasure box activity books for primary school learners in communities without access to internet.