QUARTERLY NEWSLETTER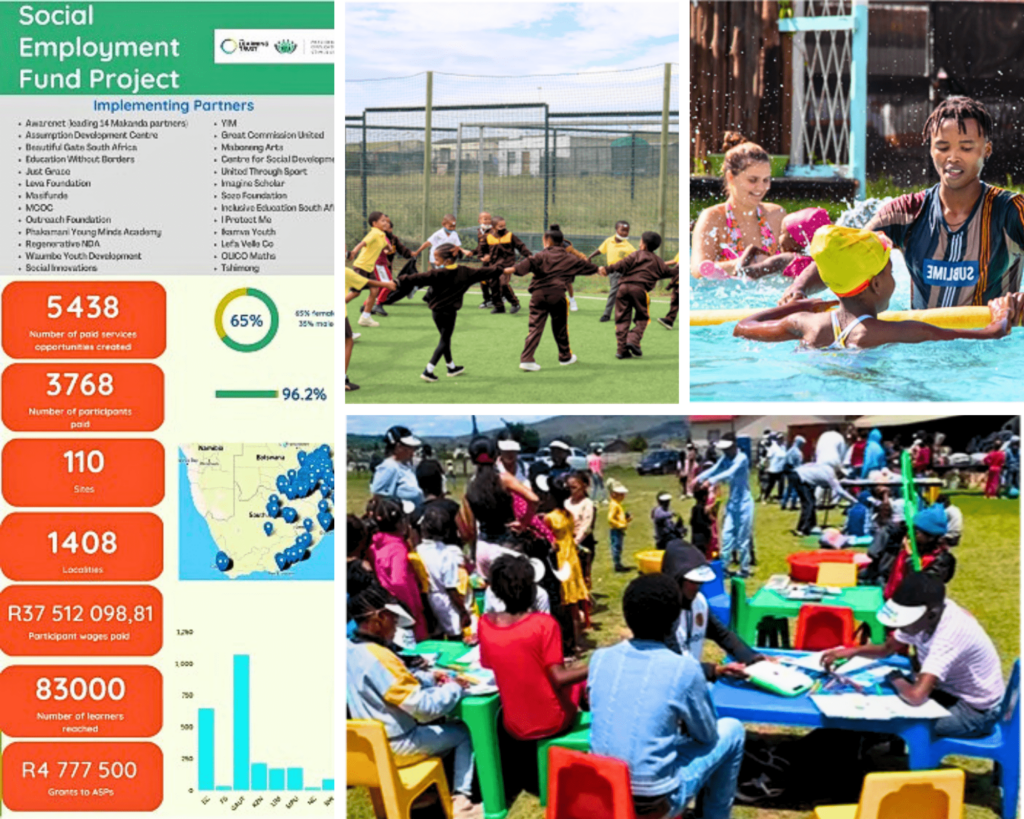 TLT has allocated over 3700 jobs to unemployed people
The Learning Trust is coordinating a national, ecosystemic and multi-stakeholder effort to tackle the devastating learning losses that have resulted from the Covid-19 pandemic. Our work has significantly accelerated through the convening of the After-School Catch-Up Coalition – a collaborative approach to learning recovery and support for children most impacted by school closures, rotational timetables, unemployment, and poverty.
The Social Employment Fund (SEF), part of the Presidential Employment Stimulus managed by the Industrial Development Corporation (IDC), is one of the Catch-Up Coalitions projects.
The TLT Catch-Up Coalition has 40 implementing partners who implement youth skills development and after-school programmes such as academic enrichment programmes, literacy and numeracy interventions, sport and recreational activities, arts and culture and life skills programmes. Other support programmes include feeding schemes, food gardens, and community cleaning. In the 9-month duration of the project, we allocated over 3700 jobs to unemployed people in South Africa, reaching our Catch-Up Coalition goal of scaling the delivery of after-school interventions appropriate for catch-up and learning recovery. It has enabled all after-school and youth development partner organisations to increase their capacity to expand programme offerings and learner reach, resulting in increased learner attendance at programmes, improved academic results and overall holistic development of learners.
After School Programme Funding Report and Workshop Series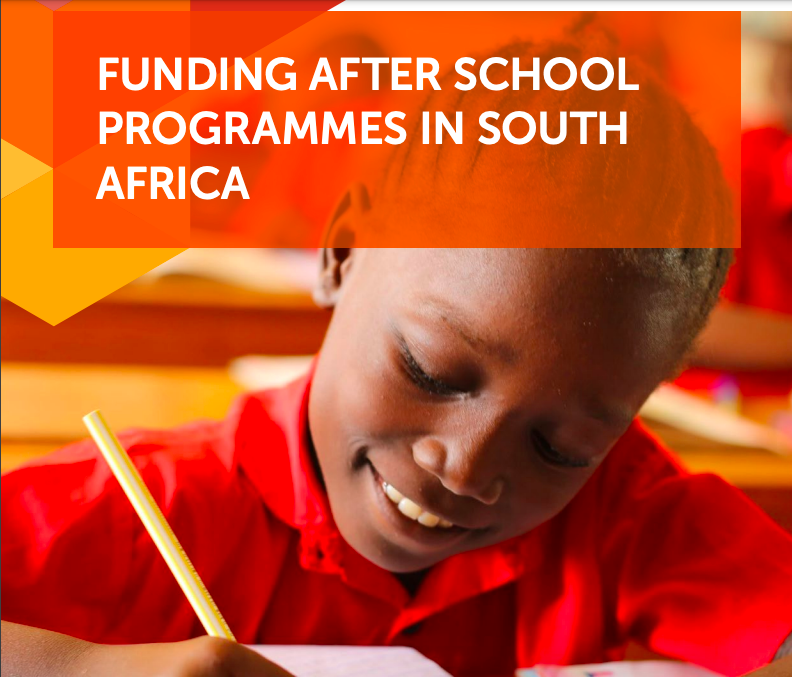 The Learning Trust, in partnership with the Independent Philanthropy Association of South Africa (IPASA), has produced a report on funding after-school programmes in South Africa. The first quarter of 2023 built on this report by offering a series of funding workshops to our partner organisations. These workshops highlighted some of the report's significant findings, which indicate that 83% of funders are investing in academic improvement, with 78% seeking to keep learners in school and 56% wanting to see psychosocial and socio-emotional learning outcomes.
The workshops delved deeper into more practical recommendations for ASPs, including the factors that funders find important and expect to see in reporting and proposals. These include:
Evidence of impact.
Quality of team and leadership.
Quality of monitoring and evaluation.
Systems change potential.
Willingness to collaborate.
Although resources feel scarce, the report stressed that there are opportunities available for ASPs to access funding, but we need to work together to mobilise the ASP ecosystem. This includes the Department of Basic Education (DBE), provincial departments, local government, schools, and parents. The workshop series also spoke to the importance of aligning as a sector on value-add and purpose, on Monitoring, Evaluation, and learning (MEL) frameworks, and on data collection, costs, and working practice. Read the report here.
In Case you missed it…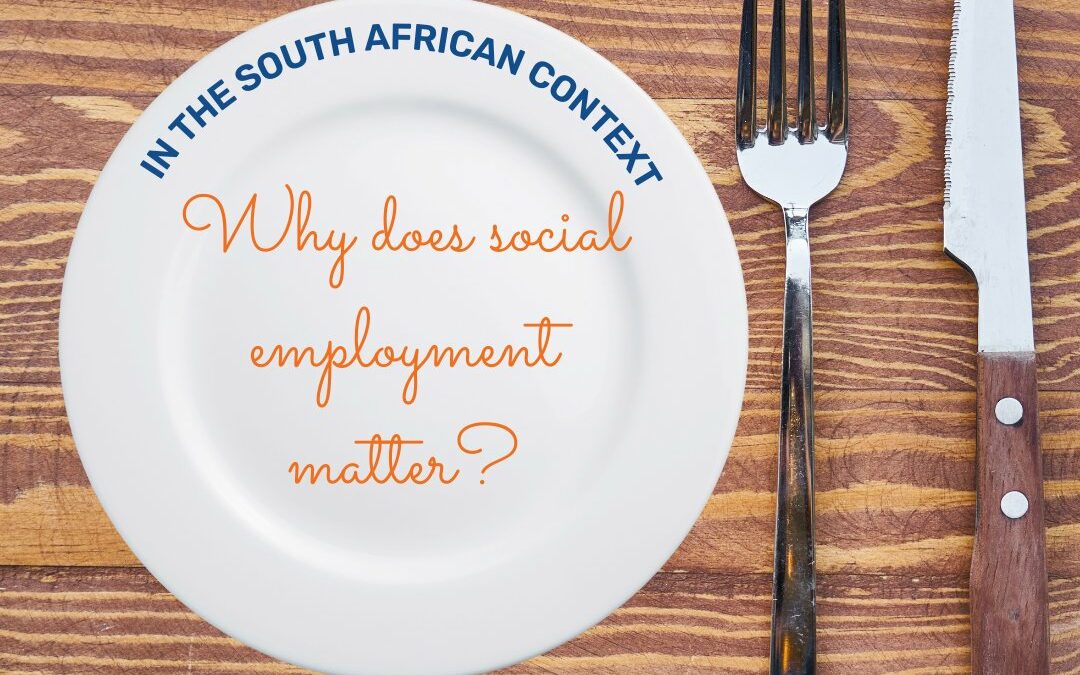 DGMT's Learning Lunch Podcast explores social employment
Our Executive Director, Sibongile Khumalo, Nali'Bali's Head of Research, Innovation and Impact, Katie Huston, and Andrew Boraine, CEO of Western Cape Economic Development Partnership, joined the DG & Murray Trust's Learning Lunch Podcast to discuss how we're scaling up social employment through SEF. They shared insights and lessons with DGMT's Communications Director and host, Rahima Essop.
"It's been beyond The Learning Trust and more about our implementing partners and how we enable them to hire people and grow their capacity as organisations and take up public funding," says Sibongile.
"We are acting as an intermediary and a secretariat in what we call the Catch-up Coalition. The mission is to have organisations acting collectively around COVID recovery from the learning backlogs we have seen," she added. Listen to the podcast here.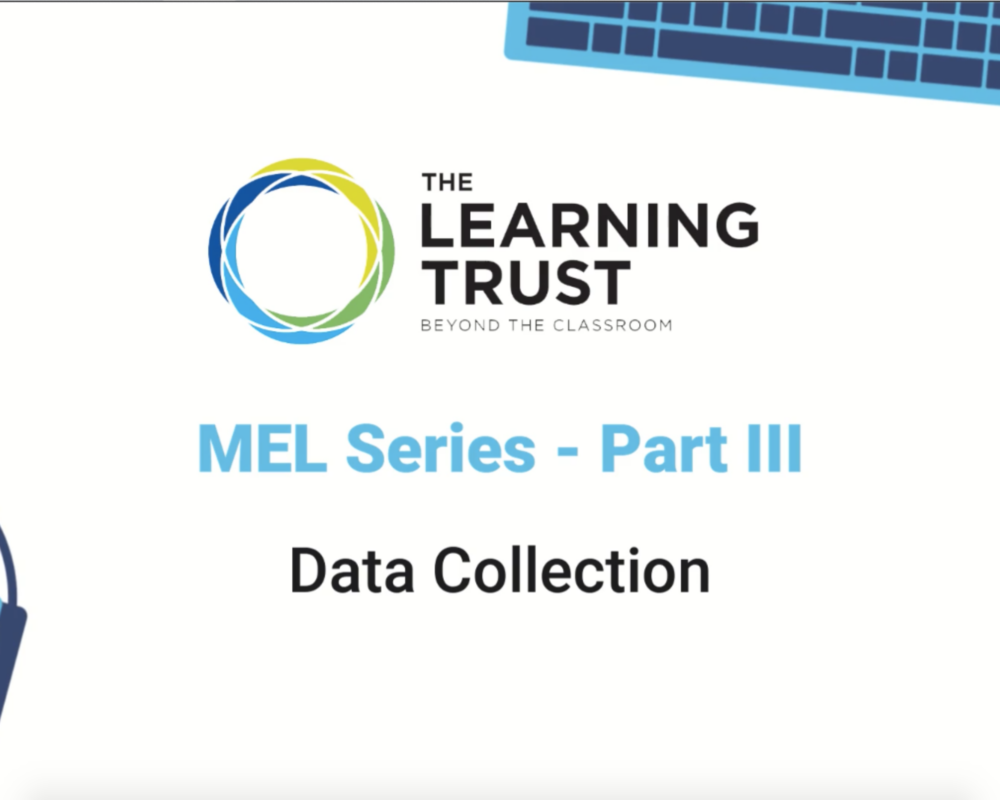 New episode of the MEL series is out!
TLT has been running a 6-part Monitoring, Evaluation and Learning (MEL) series to equip After School practitioners with practical skills to manage MEL within their programmes. Since we started the series, we have released 3 episodes summarising some of the key information covered in the MEL training sessions. These include MEL 101, an overview of the MEL cycle, the MEL framework. A Theory of Change (ToC) session which delves deeper into developing a ToC. Our latest video covers reasons, tools, and considerations for Data Collection. Watch episode 3 on our YouTube channel here.
After School Highlights
NBA features the Soweto Basketball Academy in a film
The North American National Basketball Association (NBA) selected our grantee partners, the Soweto Basketball Academy's script for the "NBA Films for Fans" initiative. The global NBA commissions films to tell authentic stories of different parts of the world. The film "I Am" follows a Soweto-born basketball player interested in Theatre. "Most of the cast is children from our Academy, and this is something I appreciated. Normally when such films are made, producers get people that look like the people the story is about. This time they took people who know what it feels like to be a young basketball player from Soweto," says Coach Mo, Founder of Soweto Basketball Academy.
Meanwhile, the Academy has secured an official technical partnership with Puma South Africa to ensure that their athletes and coaches can train and play NBA-level basketball.
Finally, congratulations to the Under 19 boys who were crowned Jozi Nuggets U19 Basketball Tournament Champions.
Sophumelela Youth Development Programme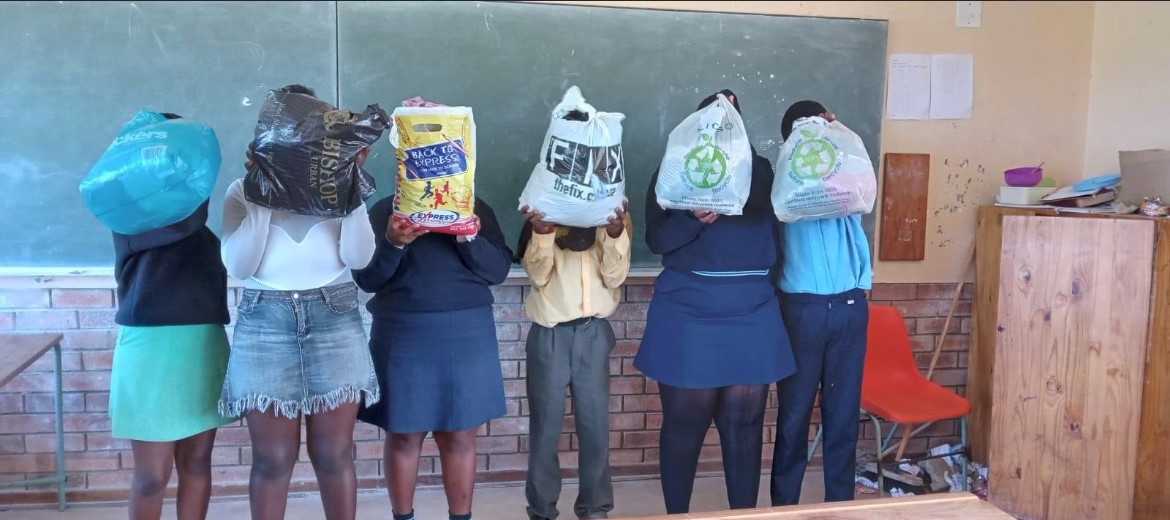 In an effort to boost learners' confidence, Sophumelela, together with their tutors and mentors, donated clothes to learners from disadvantaged backgrounds.
Ingubo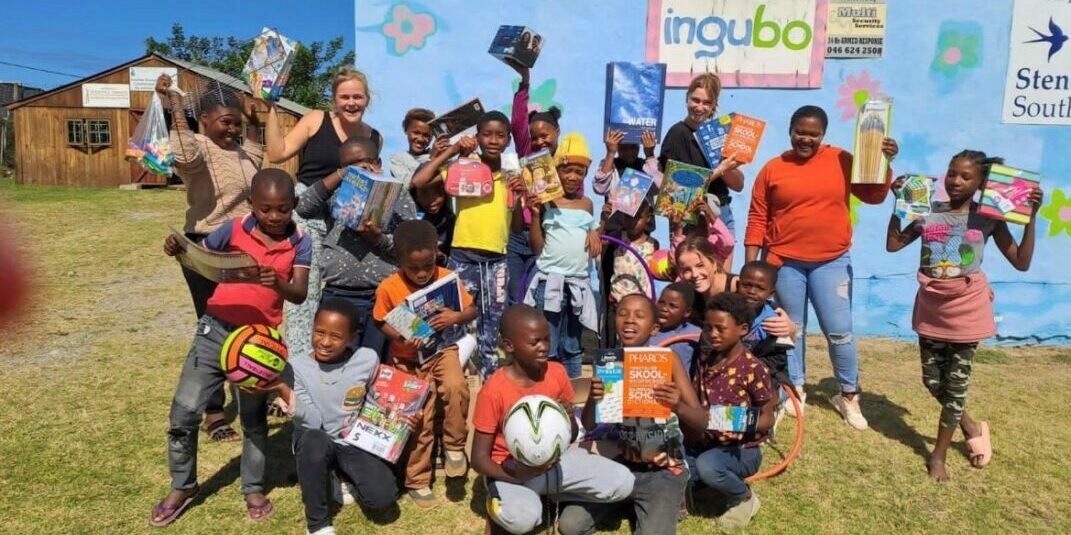 We are sending a message of gratitude to students from Stenden South Africa, for successfully raising funds for the children at Ingubo Children's Haven to buy stationery and schoolbooks.
Matlhogonolo Community Outreach Centre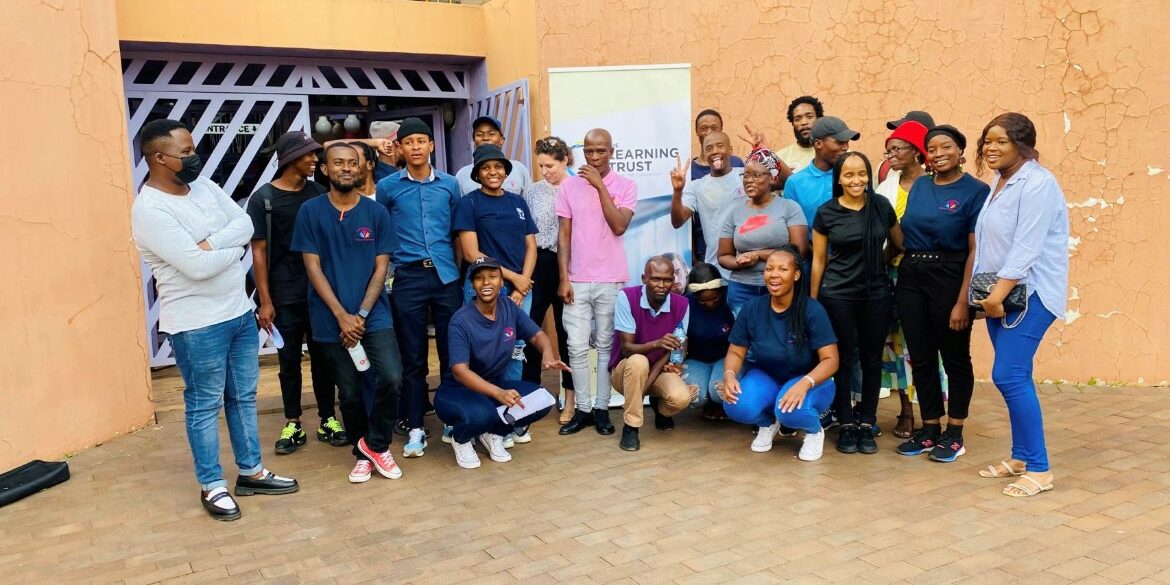 RNDA kickstarted their Local Environmental Program in Fisantekraal and Kliphuwel Township. This forms part of their effort to offer employment opportunities – funded by SEF.
Mfuzo Boxing Club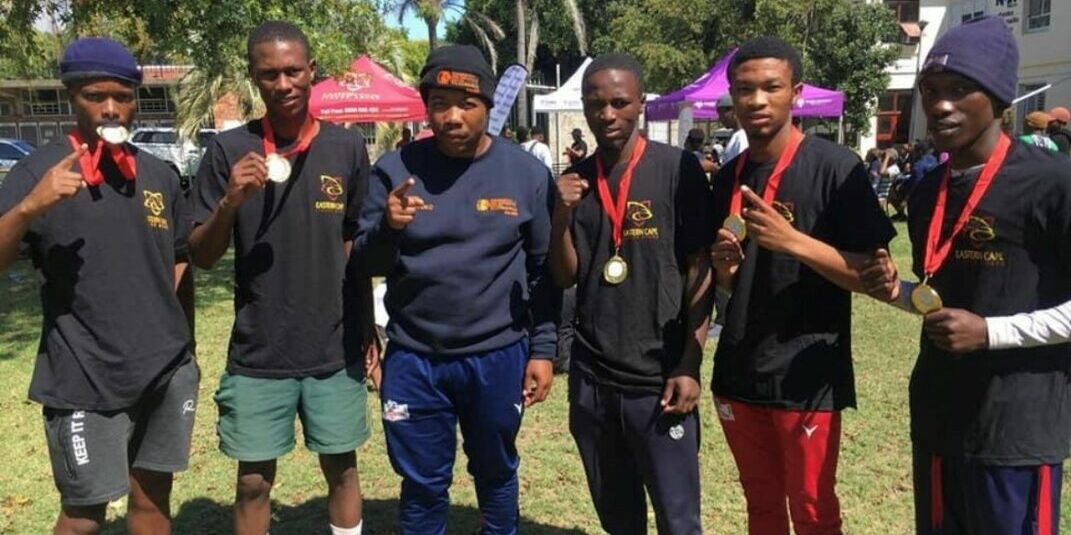 On March 18th, Rhodes University Students' Representative Council (SRC) and the National Liquor Board hosted an Anti-Drug and Alcohol Abuse Run. Six of Mfuzo Boxing Camp's members made it to the top 7, with Mfuzo's Lubabalo Bokuva winning first place.
TLT Updates
Our team is growing! Welcome to our newest team members, Asiphe Mishiyi and Tirelo Makwela.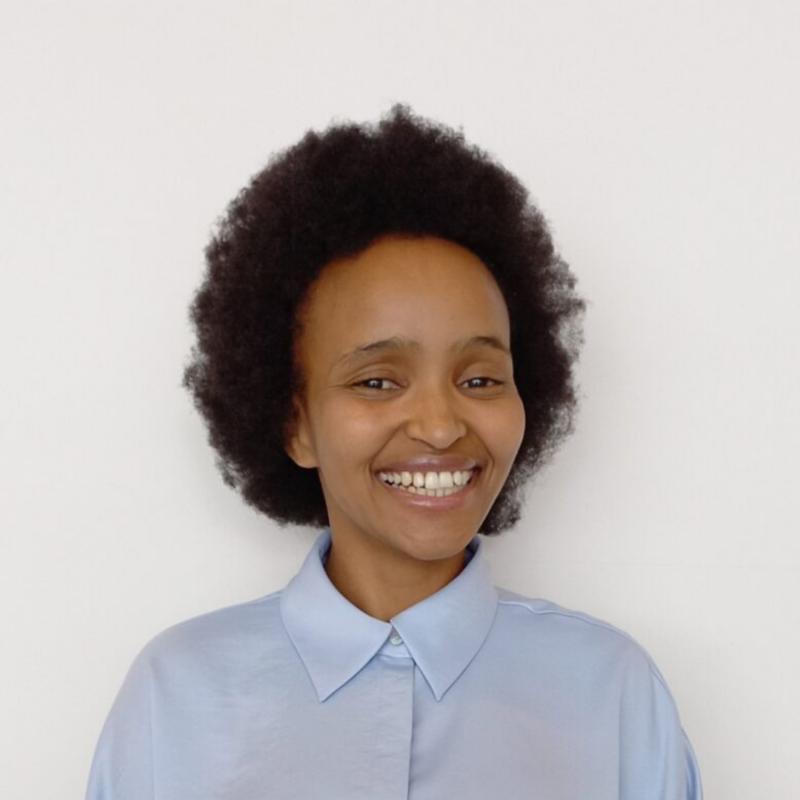 Asiphe Mishiyi holds a BCom Law degree. She has over 10 years of experience volunteering and working in the education and community development space. Part of her experience includes bursary administration, youth mentorship, facilitation, and events coordination. She is passionate about enabling others to contribute to a better society.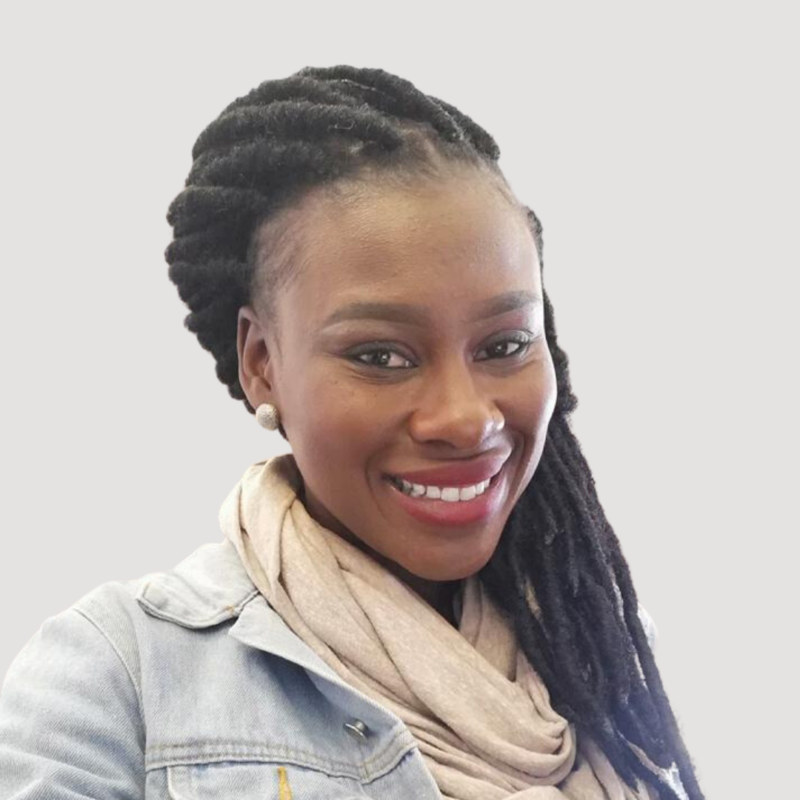 Tirelo Makwela holds a Bachelor of Arts Honours in Integrated Organisational Communications from the University of South Africa. She started her career in development as a Volunteer Peer Mentor where she facilitated Sexual and Reproductive Health and Rights (SRHR) programs to in-school and out-of-school adolescent boys and girls from the community of Alexandra, South Africa. This propelled her to proceed working within the development sector, post her graduating for her undergraduate degree in Communication Science. Since then, she has worked in communication for development for different national and international civil society organisations.
UPCOMING EVENTS
Over the next quarter look out for:
Our 4-day After School Basics Training for Practitioners in all three provinces
Our online Practitioner Masterclasses to provide expert input on key topic areas – Child Development & Understanding the Adolescents Mind in May and Creating Safe Space for Sexual & Gender Diversity in June.
The launch of a residential Management Accelerator programme for upcoming After School Programme managers in June.
The continuation of our MEL Series, with episode 5 on Data Analysis and Visualisation.